Celebrate Black History Month with NWA
February 7, 2022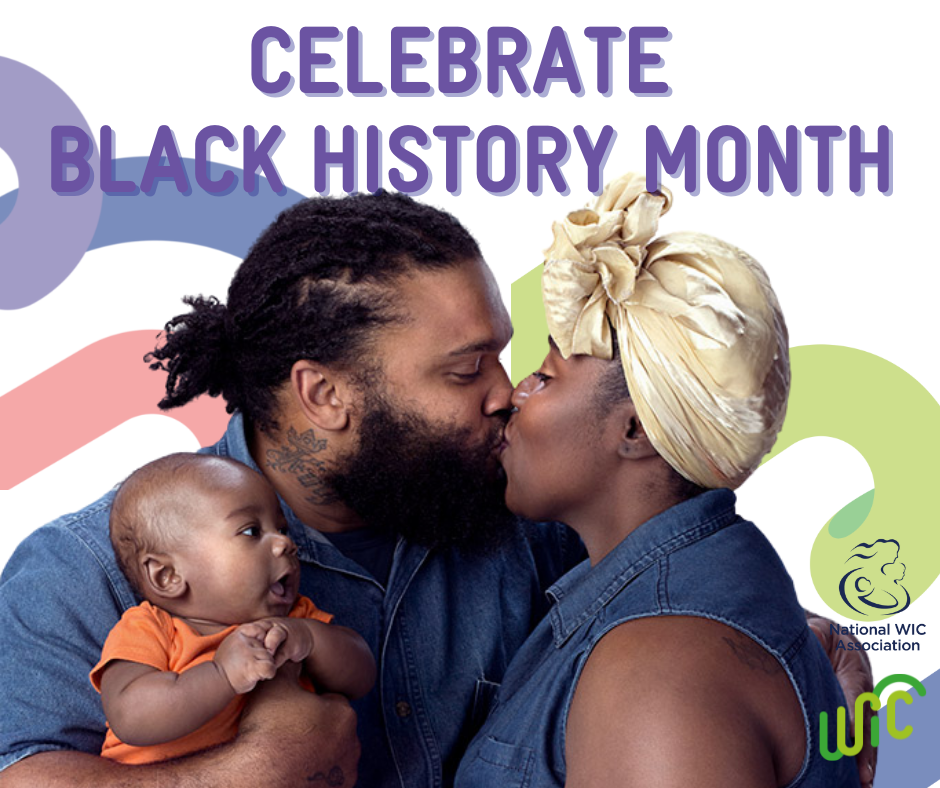 Each year, Black History Month is celebrated throughout February to honor the culture and contributions of Black Americans. Join us all month long as we celebrate Black WIC staffers and participants!
To celebrate, NWA has prepared a social media toolkit highlighting WIC's commitment and work championing for Black WIC participants for agencies to share on their social media channels.
Additionally, check out this blog post, Liberty City WIC: Expanding Innovation and Outreach for Black WIC Families, from the Breastfeeding Coordinator for the Florida Department of Health at Miami-Dade County WIC Program, Cheryl Lorie, on why inclusivity and engagement toward Black families are vital to strengthening the WIC program.
You can also find health-related materials on our WIC & Health Resources for Black Americans page.
Stay tuned for more engagements as we celebrate Black History Month!