Partner or Sponsor with National WIC Association

The National WIC Association (NWA) invites businesses and non-profit organizations that share our mission, vision, and guiding principles for health equity to partner with us and/or to become a sponsor. WIC is the nation's premier public health nutrition program and NWA recognizes that public and private partnerships have the potential to accomplish far more for WIC families when organizations work together. A partnership with NWA will increase your company or organization's visibility, provide networking and engagement opportunities, and help you meet your company's business and corporate responsibility goals.
Please note: NWA no longer invites infant formula manufacturers to be members, exhibitors at conferences, advertisers or sponsors of events and activities. Please see our Statement on Progress Towards the Gold Standard for more information on how NWA works on helping WIC to reach the Gold Standard and make WIC the nation's Premier Go-To-Breastfeeding Program.
Our Partners
Our Business Council Partners are a distinguished group of public and private organizations and corporations who are committed to retaining and enhancing the WIC Program's vision and to
GCsupporting the National WIC Association's mission. To learn more about how to apply to become a Business Council Partner, or other types of sustaining partnerships, visit our Partnership page.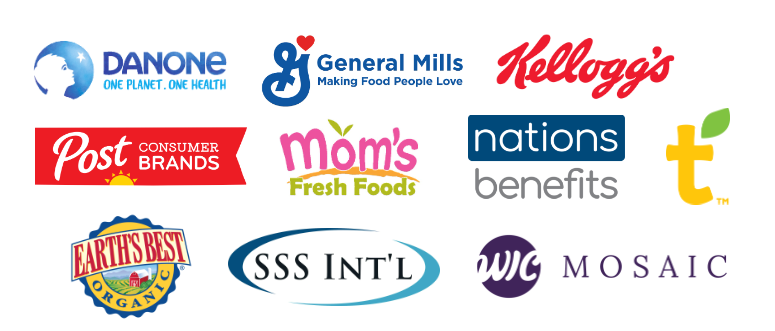 ---
Supporting Partners
---
Associate Partners
ADK Strategy Group
Brush Art Corporation
Burger, Carroll and Associates
Daymon Worldwide Inc.
FMI - The Food Industry Association
IMA Blends Corp
Instacart
JPMA Inc.
Kate Farms, Inc.
McKesson Medical-Surgical Government Solutions
Nava PBC
The Kroger Company
---
Non-Profit and Small Business Partners
1000 Days, an Initiative of FHI Solutions
AdirA, LLC
Ardo Medical, Inc.
CAI (Cicatelli Associates Inc.)
Center on Budget & Policy Priorities
Code for America
DigiConnect for One Call Now/Lexikeet
Fresh Baby
FTS SOLUTIONS INC.
Hygeia Breast Pumps
Kansas Breastfeeding Coalition, Inc.
Lactation Education Resources
Lasting Impressions, LLC
National Peanut Board
Notivate by InTouch Connections
Nutrition Matters, Inc.
Pyle & Associates, Inc.
Readers to Eaters
RHI
Rumble Tuff
Share Our Strength
Sifter SP
Teletask, Inc.
United States Lactation Consultant Association
Visualz (DBA) C2 Imaging
Vitamin Angels Alliance, Inc.
---
State WIC Association Partners
California WIC Association
Nebraska WIC Association
Nutrition First (WA)
The WIC Association of New York State
last updated September 21, 2023
Questions? Email us at partnership@nwica.org.
---