Meet the 2023 Health Equity Champions!
April 25, 2023

Continuing our efforts to advance racial equity in WIC through the Advancing Health Equity to Achieve Diversity and Inclusion (AHEAD) in WIC project, we have selected five new Health Equity Champions! They will co-lead aspects of the AHEAD project and work to advance health equity in WIC through building EDI into their roles, responsibilities, and organization.
Congratulations to these dedicated champions! Get to know them better below!
Alejandra Arellano (California, Local Agency)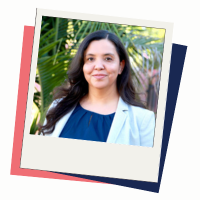 Alejandra Arellano has worked at the Lundquist WIC Program for 24 years! She started working for the WIC program as a Nutrition Assistant II, where she learned directly about the challenges and struggles families face as they work hard to raise healthy children. In her current role as Advocacy and Health Equity Manager, Alejandra is working to find and develop strategies to advance equity in all aspects of the work done in the WIC program.
Alejandra has a wide interest on topics in public health, including issues of access to health care and quality of health care, maternal and child health, maternal depression, health equity, and other topics affecting underserved communities. Throughout her career in WIC, Alejandra has been actively involved in committees at the organizational, community, and state levels.

Asia Bangura (Maryland, Local Agency)
Asia Bangura is nutrition counselor at Community Clinic Inc (CCI) Montgomery WIC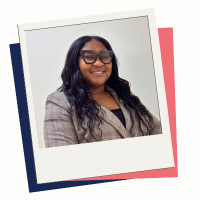 office in Takoma Park, Maryland. She began her career as an aspiring chef in 2014 when she graduated with an associate degree in culinary arts from Johnson & Wales University. Through working in restaurants and personal experience Asia saw the impact of absence of nutrition education and access to healthy foods on overall public health. To be a part of the solution, she then went back to school and earned a bachelor's degree in culinary nutrition with a concentration in clinical dietetics, and a Master's in public health. Asia has recently completed the Maryland/Virginia WIC dietetic internship and will soon be a licensed and registered dietitian. With all of her knowledge and experience she hopes to help educate and assist disadvantaged communities take charge of their health through food and nutrition.
Brisa Chavez (Colorado, Local Agency)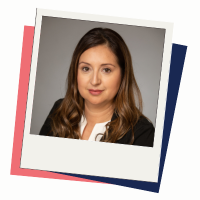 Brisa Isela Chávez, Hispanic Outreach Coordinator, WIC Lead Educator and Breastfeeding Coordinator for Garfield County Public Health and has worked in public health for over 20 years.. Brisa was born in Mexico and raised in Colorado, she is most proud of her work in community advocacy. She serves as a connector for communities of color and is passionate about equity work. In 2021 Brisa was appointed to the State Board of Human Services for Colorado. She is committed to empowering and elevating marginalized voices and spends part of her time volunteering on different community and state boards.


Sonia Gamble (Ohio, Local Agency)
Sonia Gamble is a Registered Dietitian, Advanced Lactation Consultant and Massage Therapist.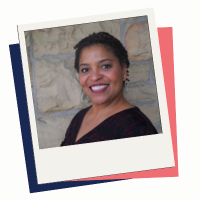 She has been serving her community in a variety of different programs for 25 years and 15 of those are with WIC! Sonia has worked in Chicagoland and Buckeye nation WIC at both the local and state levels. She currently is a Dietitian Supervisor for the Franklin County WIC program through Columbus Public Health. She has been very active in bringing training programs on cultural awareness, diversity and inclusion to WIC staff. She serves on the Fetal Infant Mortality Review Committee (FIMR) and the Reducing Infant Mortality (RIM) committees that strive to reduce health disparities in socially and economically disadvantaged neighborhoods throughout Columbus Ohio. She is passionate about improving her knowledge and skill set in areas of equity, diversity and inclusion. With her expertise in nutrition, lactation, and massage therapy, Sonia has played a significant role in supporting the health and well-being of mothers and babies in her community.
George Rivera (Pennsylvania, State Agency)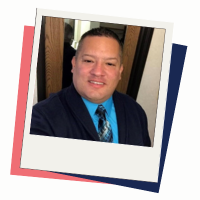 George Rivera has worked for WIC for eight years and is a Public Health Program Manager for the Bureau of Women, Infants and Children (WIC) for the State of Pennsylvania. He oversees the Eastern Region Customer Service and Health Equity Unit. He has been serving communities in Pennsylvania for over 20 years and is fluent in English and Spanish.. He was born and raised in New York City and is of Puerto Rican descent with family who still reside in Puerto Rico. He is fluent in English and Spanish. When George is not working he enjoys traveling and seeing Broadway musicals.