Strengthening Families' Healthy Eating Habits for 40 Years
March 12, 2014

With the abundance of online recipes and TV cooking shows, you would think we would all be whipping up meals like professional chefs by now.
And it feels like our meals should not only be beautifully plated, but also nutritious since we have 24/7 access to the most recent health news—the newly discovered "super-food", or the trending new diet that promises lifelong health. Easy as (veggie) pie, right?
In reality, it often seems like information overload. We still have to comb through products in the grocery aisle, trying to decipher which product might meet our family's needs. We find ourselves staring blankly into the fridge thinking about what to make for dinner.
The same questions come up every day, and get more complicated when pregnancy and kids enter the mix: Is this meal healthy? Is this ok to eat while I breastfeed? Will the kids like it?
If you can't figure out which resources to trust, building a strong foundation of healthy eating habits can often seem just beyond our reach.
---
A Village to Help in the Kitchen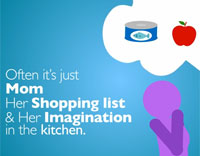 This is where WIC has stepped in for millions of families over the past 40 years. A cornerstone of the WIC Program is nutrition education. Registered dietitians and nutritionists help families develop lifelong healthy eating habits through one-on-one counseling and group classes, learning kiosks, social-media, and on-line tools where they learn:
Shopping for healthy foods on a budget
How to cook healthy, delicious meals
What to eat during pregnancy and breastfeeding
How to feed infants and growing kids healthy foods
One WIC participant in Massachusetts shared her story about how WIC changed her outlook on healthy eating:
"The most important choice that I made while on WIC was that I made a commitment to be a cook and to make foods from scratch using whole food ingredients. I never thought I could cook but I learned it was easy if I planned ahead. WIC provided a stepping stone for my family that embraced us, listened to our concerns, gave us recipe suggestions and never judged us." – WIC participant, MA
---
Celebrating Nutrition Education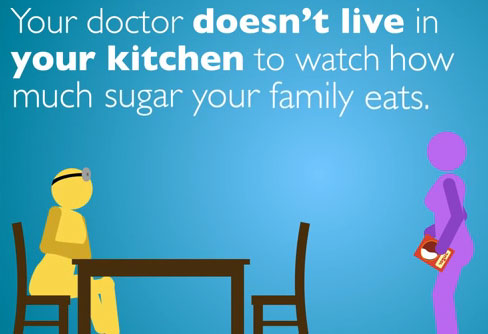 The National WIC Association's theme for WIC's 40th Anniversary—WIC: Strengthening Families for 40 Years—showcases how the WIC Program is one of our country's most important public health programs, and has enriched the lives of millions of families over the years.
For National Nutrition Month in March, we're focusing on WIC's nutrition education. We've created a short animated video clip to help illustrate what WIC does and how it has been a trusted resource for decades, helping to strengthen families' healthy eating habits for generations to come.
Help us bring awareness to the value of WIC's nutrition education services by sharing!
Share on social media with our sample posts:
Sample Facebook post: Did you know WIC teaches healthy eating/shopping/cooking? Celebrate WIC nutrition education during National Nutrition Month and let others know by sharing this video! bit.ly/1cuAzjm
Sample Tweet: Did you know #WIC teaches healthy eating/ shopping/ cooking? Celebrate WIC during National Nutrition Month! bit.ly/1cuAzjm
Help us celebrate four decades of WIC successes! Check out WICturns40.org for shareable anniversary materials, resources, and a calendar of events. Questions? email Samantha at slee@nwica.org.
WIC serves nearly 9 million low-income mothers and young children monthly, including 53% of all infants born in the U.S. Since the program's inception in 1974, WIC's services have consistently and successfully improved health outcomes in the population it serves.