WIC Waivers Work: A Message from Rev. Douglas Greenaway
September 3, 2020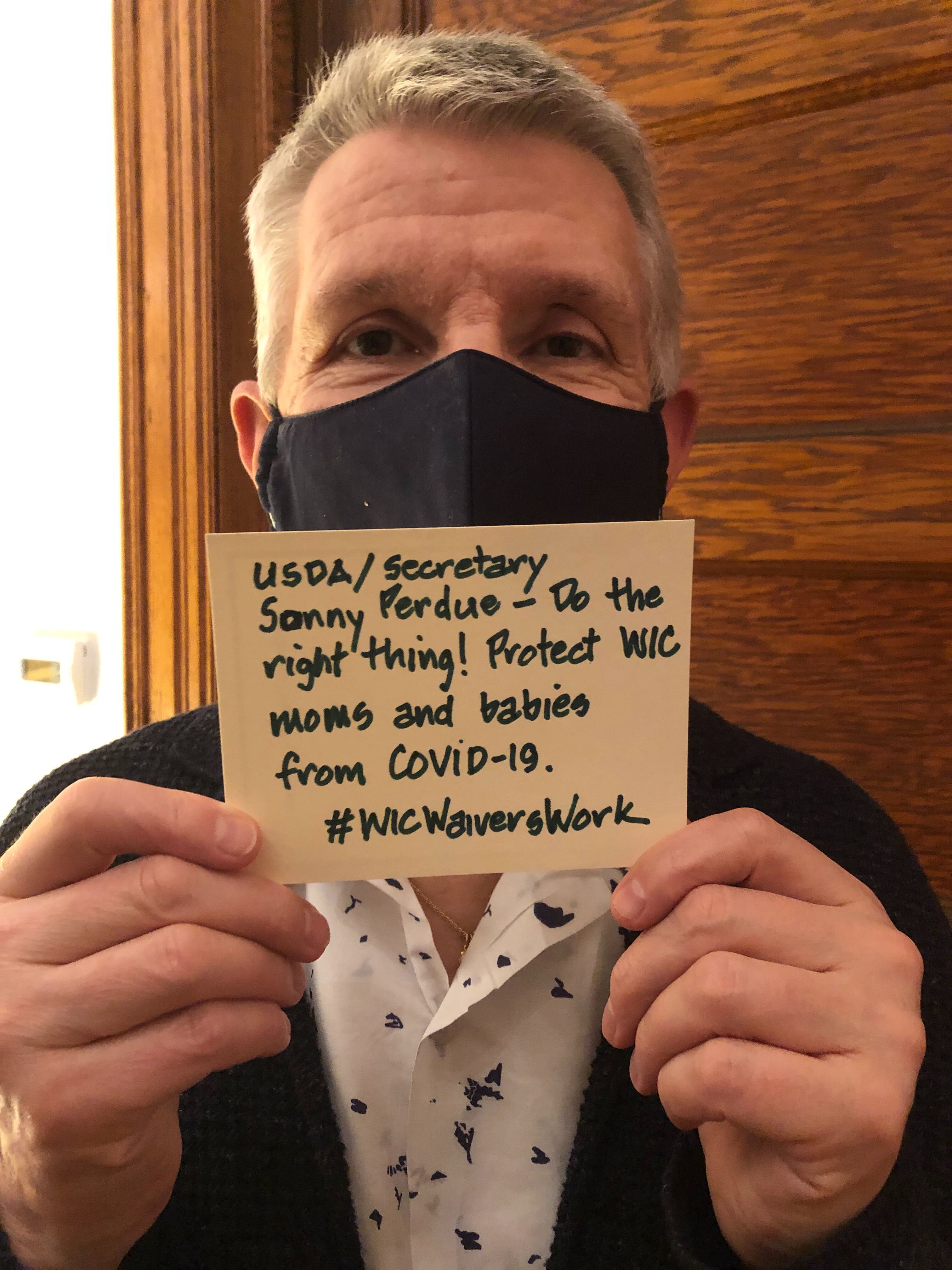 COVID-19 has transformed our nation's way of life. Many parents are reporting loss of income and difficulty providing enough food for their children. In the midst of this COVID-19 crisis, WIC providers rapidly adapted to safely sustain vital nutrition assistance for moms, babies, and young children. In record time, WIC - a federal program known for its in-person clinic supports - embraced telehealth services and other remote options to assure the safety of participating families and clinic staff. These state-driven solutions are only permissible through waivers made possible by Congress and granted by the U.S. Department of Agriculture (USDA).
WIC waivers work. Across the country, WIC providers report increased participation as new families reach out for WIC's quality nutrition services using remote access tools assuring safe encounters. WIC providers know that COVID-19 is not going away. WIC clinics populated by young children are not equipped for safe social distancing. In several states where clinics have reopened, services have been disrupted or shut down as clinic staff has been exposed to or contracted COVID-19. We cannot put clinic staff or WIC families at life-threatening health risk.
WIC waiver flexibilities complement broader public health solutions, reducing community transmission and keeping all families safe from COVID-19. Despite its success, despite repeated pleas to extend waivers for the duration of the emergency, USDA is silent. It has yet to extend waivers beyond September 30. The clock is ticking. Time is running out. The National WIC Association calls on USDA to immediately extend waiver flexibilities for the duration of the COVID-19 emergency. Join us in raising your voice in support of keeping moms and babies and WIC workers safe. Let USDA and Secretary Sonny Perdue know that #WICWaiversWork!
Rev. Douglas Greenaway
President & CEO
National WIC Association