2021 Annual Conference Session Preview: Language Equity in Lactation Care
June 3, 2021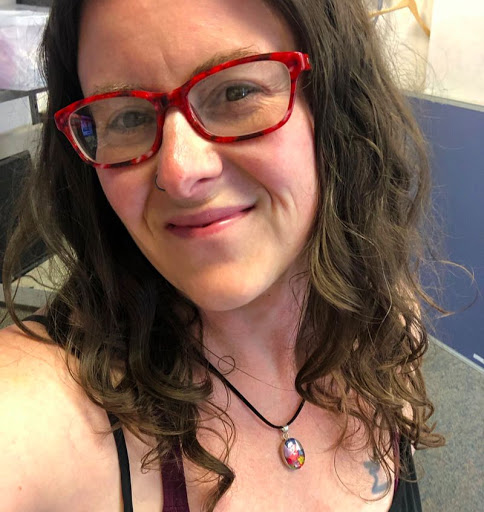 We talked with Holly Beck about her upcoming session at the 2021 Annual Conference: Words Matter: Language Equity in Lactation Care. Read on to learn more about her session and experiences with WIC:
Tell us about yourself, your background, and your position and experiences with WIC.
I am an IBCLC and Lamaze childbirth educator who has experience in education and a Master's degree in writing. Currently, I am the Lactation Manager for NM WIC. I started as a peer counselor in 2014, and that opportunity gave me the opportunity to obtain my board certification, and now I have come full circle to run the program I started my lactation career in.
Why are you interested in health equity? And why do you believe in its importance?
I don't know how to do this work and not have an interest, because we are all interconnected, and the success and happiness of others trickles to me, and vice versa. In New Mexico, especially, healthy equity is a huge issue due to poverty, lagging education, and the challenges of providing opportunities in a rural environment where commerce is changing on a global scale. My children are dual identity, and I have seen firsthand how health equity impacts/can impact their well-being, and I want better for not only them, but for everyone.
What's your favorite part about working for WIC?
Our state team is so dynamic and so supportive. It is one of the best work environments I have ever had the pleasure to work in, and I am so thankful and grateful to have this opportunity to engage my passion for social justice and equity every day, and to know we have an impact.
What's your familiarity with the National WIC Association?
NWA advocates for WIC on a national level, assisting with congressional funding and advocating on behalf of WIC as whole organization. I have attended two NWA conferences since starting with NM WIC, and both were amazing.
What are some everyday challenges you face in your profession?
This profession is service-oriented, so making sure that I care for myself in the process is always huge. It is constant advocacy and fighting the good fight to create change that allows for equity and diversity. The lactation world is constantly changing, so being conscious of best practices and making sure that our organization stays on the forefront is very important but can be a challenge.
Give us a one-to-two sentence teaser for your session.
We will be discussing why and how we use language matters. Words are not just words.
If attendees took away one point from your session, what would it be?
Providing equity doesn't take away or subtract from others. It provides a ground for all of us to be on the same page and footing.
What is an accomplishment of yours that you're particularly proud of and why?
I have four beautiful children: twins who will be 20 this summer, a soon-to-be 14-year-old, and a 10-year-old. Raising them has been the most incredible experience of love and grief and happiness and all the feelings. I am so grateful for the experience to be their parent.
Learn more about the 2021 NWA Annual Conference here. And make sure to register by the June 4 deadline!