Anti-Asian Hate Crimes Spotlight Need for Action
May 10, 2021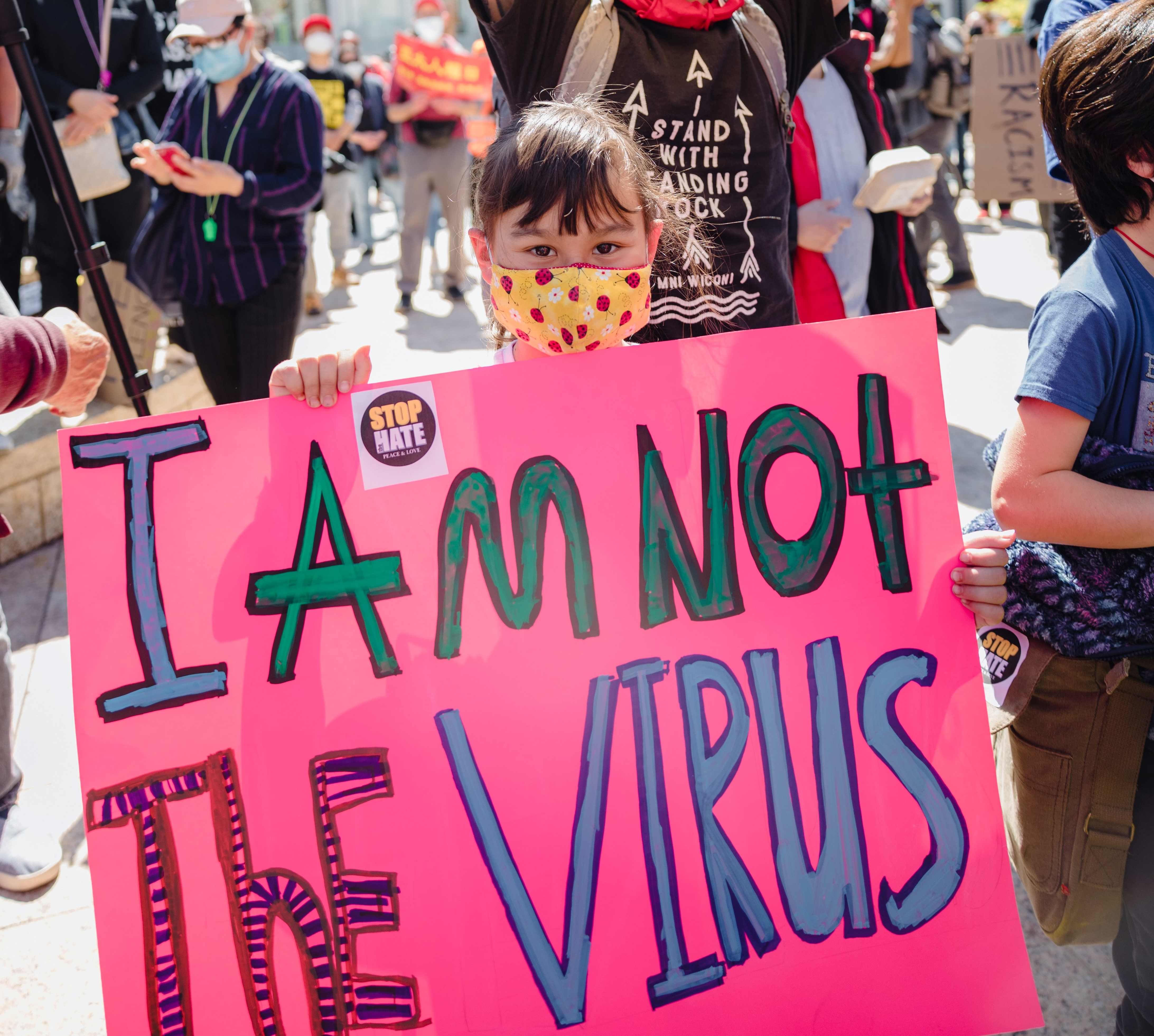 The National WIC Association (NWA) represents more than 350,000 Asian American, Hawaiian, Pacific Islander women, babies, and young children who rely on WIC services for access to healthy foods and to ensure their children get a healthy start.
Asians in the US have been scapegoated for illness and economic downturns since Chinese migrants first arrived in the 1800s to build the transcontinental railroad. Then in 1882, the Chinese Exclusion Act passed. This was the first racially discriminatory immigration law in American history, turning those from China into the nation's first illegal immigrants. The "model minority myth" is a stereotype that all AAPIs are educated, wealthy, and successful and has prevented AAPI communities from fully benefitting from federal programs and available resources.
Language, educational, and financial barriers hinder many members of the AAPI community from accessing needed support and health care.
Racism is a public health crisis. Hate crimes targeting the AAPI community have drastically increased, with more than 6,600 hate incidents reported in the last year. A majority of these crimes target Asian women in particular. Not only does this racism cause physical harm, it negatively affects the mental health of those within the AAPI community.
Asian Americans were hit disproportionately hard by the COVID-19 pandemic. Those who tested positive were 57% more likely to be hospitalized and 49% more likely to die compared to white people with similar social, health, and financial histories. Filipino nurses make up nearly 33% of COVID-related nurse deaths, even though they are just 4% of nurses in the US. And in California, Native Hawaiians and Pacific Islanders had the highest death rates of any racial and ethnic group in the state.
Little public health data is available. AAPI families are left out of data collections that inform outreach efforts and programmatic decisions. It's only within the past decade that research on AAPI health outcomes and disparities has gained momentum.
AAPIs also have an increased risk for liver and stomach cancers and are the only population for whom cancer is the leading cause of death. We see an even clearer picture when looking at smaller groups. Among AAPIs, nearly 20% of native Hawaiians and Pacific Islanders have heart disease, and 6.9% have coronary artery disease. The rate of cervical cancer in Vietnamese women is more than twice that of non-Hispanic white women. South Asians have been identified as being at high risk for cardiovascular disease, and Type 2 Diabetes is relatively high among Filipino and Indian Americans.
NWA prioritizes equity, diversity, and inclusion to ensure that federal nutrition support is easily accessible to AAPI families. We stand in solidarity with AAPI communities and remain steadfast in our commitment to advance actions that will build safer, healthier, and more equitable communities.
Together as a WIC community, we must stand in solidarity with our AAPI staff and participants and fight for safe communities where racism, xenophobia, and discrimination are not tolerated.
Actions We Are Taking
As part of broader efforts to create a more equitable society:
NWA supports federal efforts to strengthen protections against hate crimes and discrimination, recognizing the increased and targeted attacks against the AAPI community in recent months.
NWA worked closely with the Congressional Asian Pacific American Caucus to oppose and counter the 2019 public charge rule, which discouraged participation in public benefit programs like WIC.
NWA endorses the Insular Area Medicaid Parity Act, which would lift a cap on Medicaid funding for U.S. territories and ensure ongoing healthcare access for low-income Pacific Islanders.
NWA is working in collaboration with the Asian American Pacific Islander Public Health Forum and hosting two AAPI Facebook Lives in recognition of AAPI Heritage Month.
NWA created a Cash Value Benefit (CVB) toolkit, which was translated into Burmese and Traditional Chinese to ensure proper outreach to AAPI communities.
Resources for Asian American and Pacific Islander Individuals and Communities
Antiracism Resources