AHEAD 2.0: Strengthening and Diversifying the WIC Workforce (IBCLC) Subgrant Agency Announcement
August 15, 2023

The National WIC Association (NWA) strives to diversify the WIC workforce to strengthen the WIC program and promote cultural representation of WIC participants. Through the Advancing Health Equity to Achieve Diversity and Inclusion (AHEAD) 2.0: Strengthening and Diversifying the WIC Workforce (IBCLC), NWA has selected 27 WIC agencies from across the nation to receive a subgrant to foster diversity at their agency that reflects the communities served.
NWA is excited to announce the 27 awarded WIC agencies of the AHEAD 2.0 IBCLC subgrant:
Open Door Health Services, IN

Community Resource Project, CA

Sonoma County Indian Health, CA

El Paso County Public Health, CO

City of Hartford, CT

North Central Health District, GA

Panhandle Health District. ID

Chicago Department of Public Health, IL

New Hope Services, IN

Allegany County Health Department, MD

Harford and Cecil County WIC, MD

Michigan Department of Health and Human Services WIC, MI

St Louis County Public Health, MN

Butler County, MO

Miller County Health Center, MO

Affinia Healthcare, MO

Guilford County, NC

Community Action Program Belknap-Merrimack Counties, NH

Plainfield, NJ

St. Joseph Health, NJ

Visiting Nurse Association of Central Jersey, NJ

Eastside, NY

Livingston-Wyoming County, NY

Davidson County, TN

Public Health Madison & Dane County, WI

Valley Health, WV

Passaic, NJ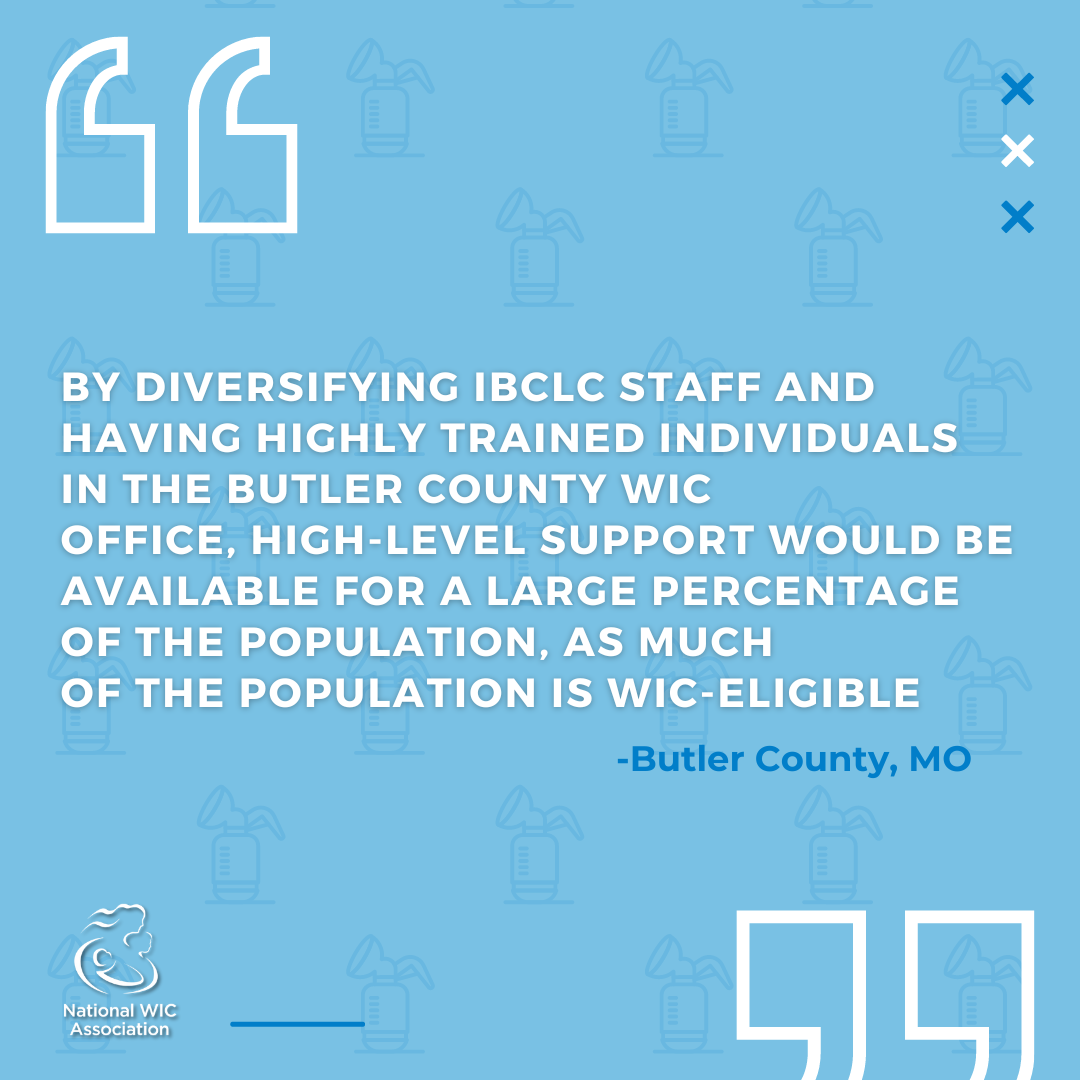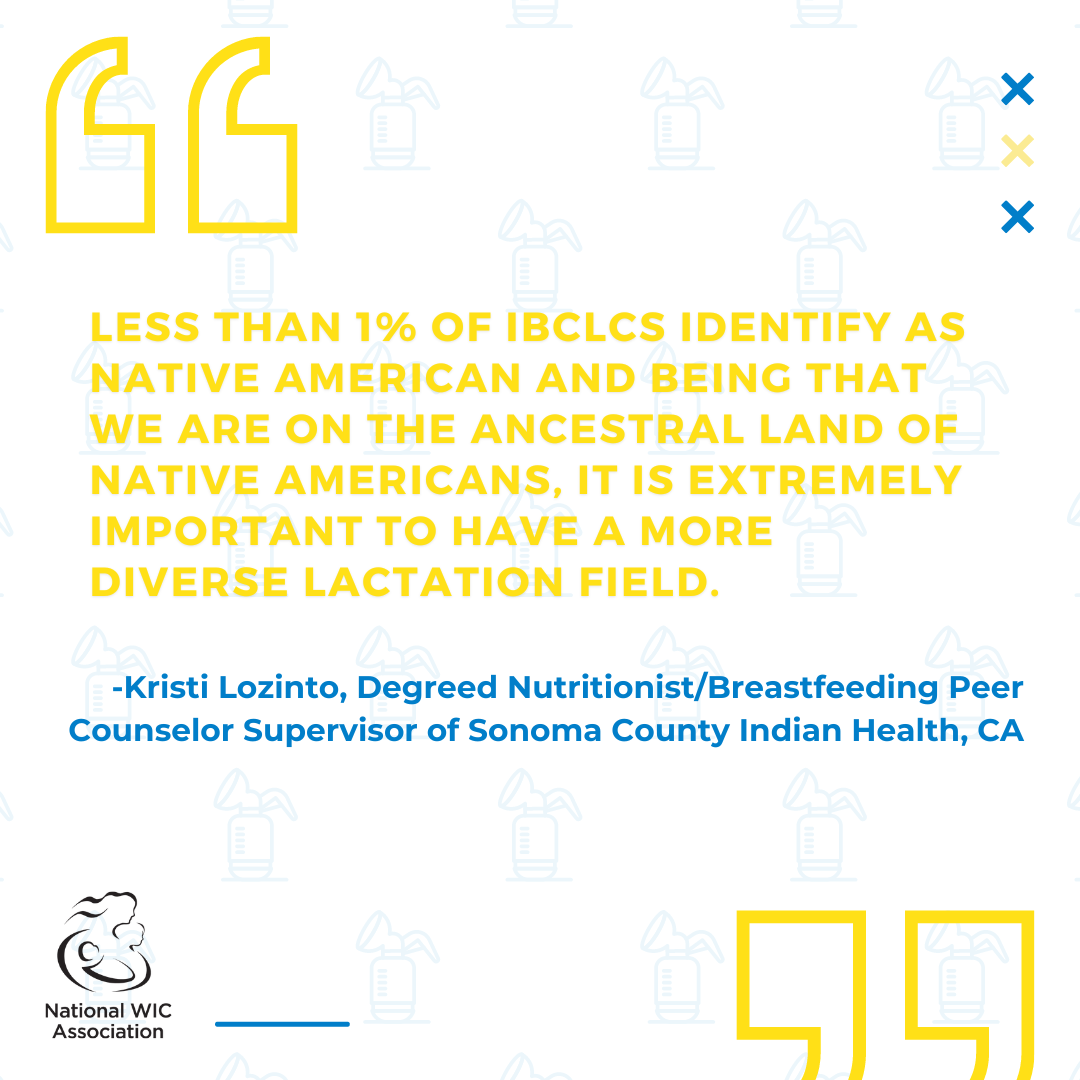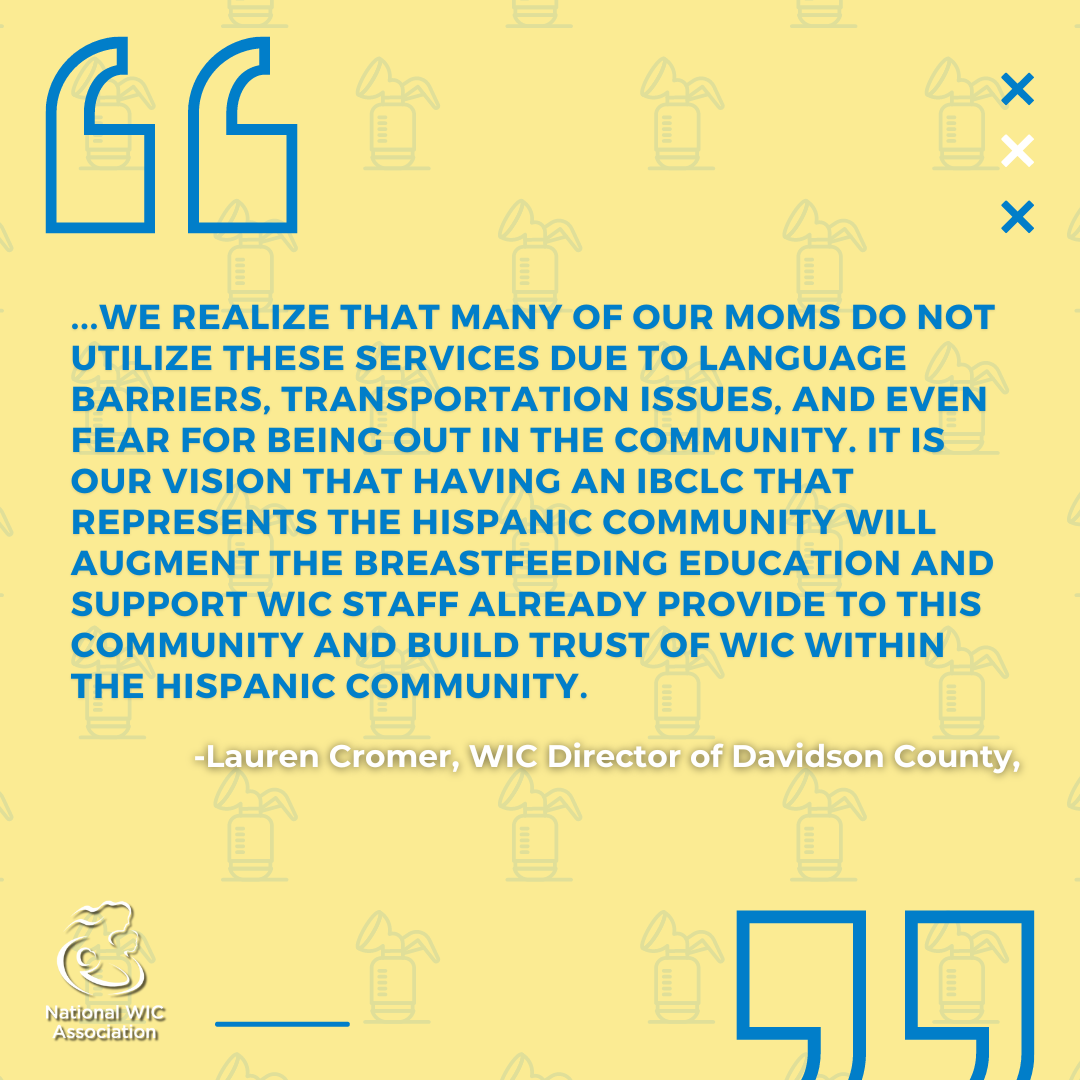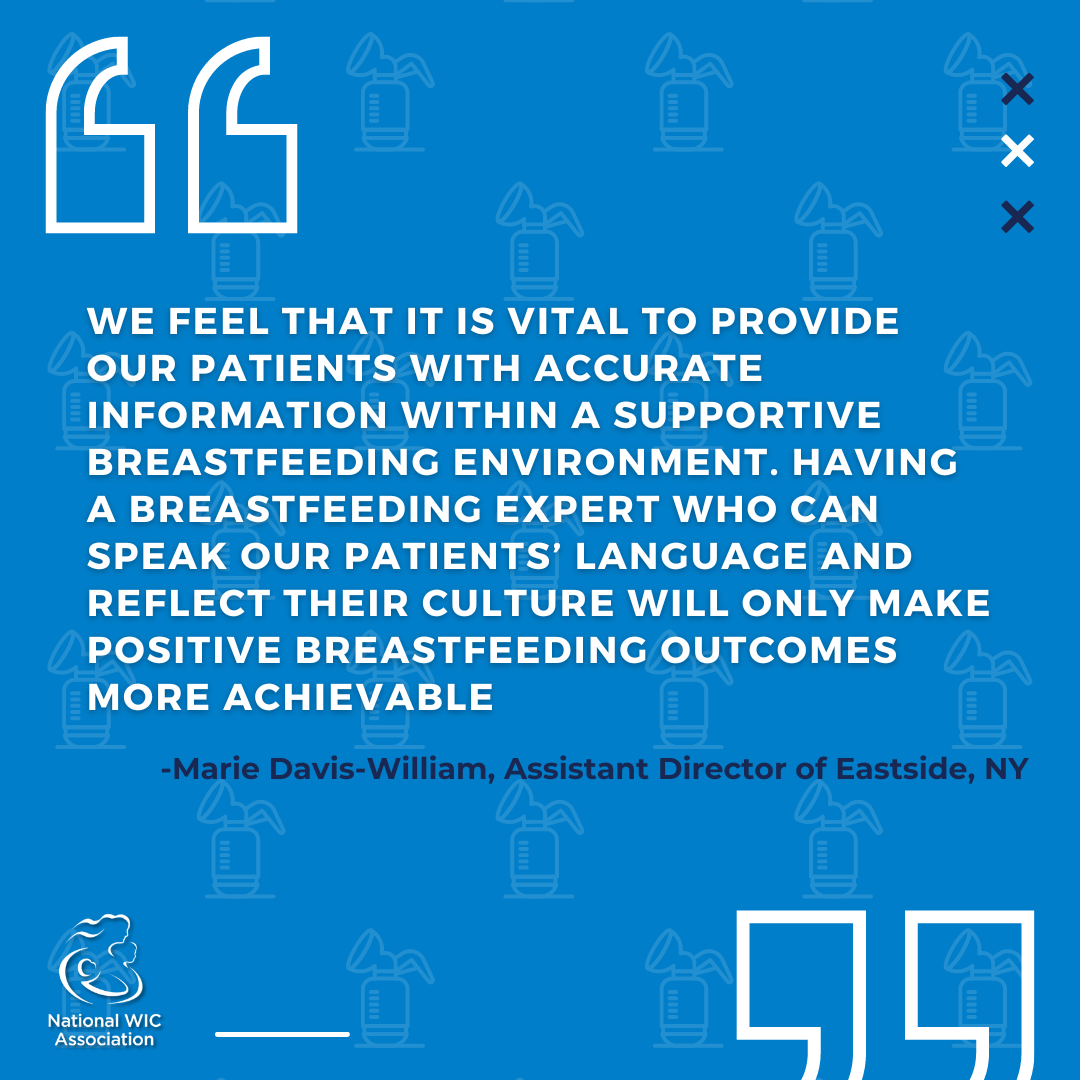 With this subgrant, agencies will be able to provide financial support for their staff to complete the requirements needed to apply for and sit the International Board of Lactation Consultant Examiners (IBLCE) exam in 2023 or 2024. Providing staff with this opportunity not only promotes racial equity in the workforce, but allows participants to feel seen, represented, and adequately supported.
Stacy Davis, National WIC Association's Director of the Center for Innovative Practices in WIC, states, "The National WIC Association, through the funding of the Walmart Foundation, is beyond excited to support State and Local WIC Agency staff in attaining their IBCLC credential. The attainment of the IBCLC credential has been a challenge for many, particularly Black, Indigenous, and People of Color, due to the high costs associated with completing the educational requirements and examination fees. Additionally, Black and Brown people struggle with identifying mentorship to complete the clinical hours. This funding aims to reduce and, in some cases, eliminate the barriers to obtaining the credential. Moreover, the funding provides WIC participants with culturally reflective and responsive care needed to meet, and exceed, their breastfeeding goals."

NWA is proud of the winning agencies for taking this step forward in advancing the workplace and the desire to positively impact their communities. Check back on NWA's blog for updates on the subgrantee's projects!