Announcing NWA's New President & CEO: Dr. Jamila Taylor!
October 12, 2022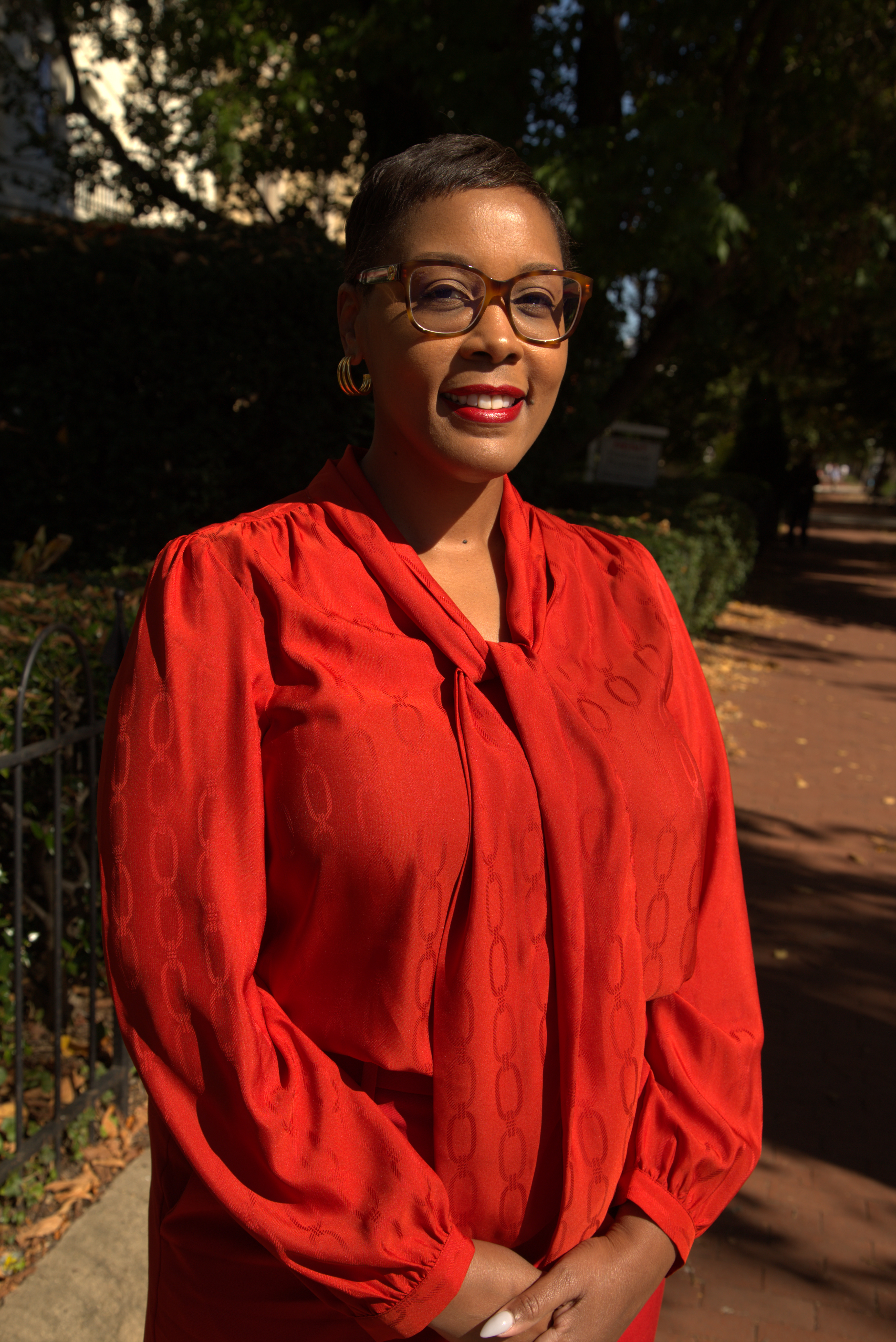 NWA is excited to announce the selection of Dr. Jamila Taylor (she/her) as our new President and CEO! Dr. Taylor will join us in mid-November after a three-year tenure as director of health care reform and senior fellow with The Century Foundation (TCF), where she utilized her health policy expertise to combat structural healthcare inequities with special attention to the needs of women, people of color, and other communities at the margins.
"We're thrilled to welcome Dr. Jamila Taylor to the National WIC Association as our next president and CEO, Dr. Taylor's extensive experience in advancing health equity and social justice, and reducing disparities for birthing families in our nation, will undoubtedly strengthen our mission and reach. Her credentials are unmatched and primed to move NWA toward an even brighter future for everyone served by WIC." - NWA Board Chair, Paul Throne
Beginning as a congressional staffer leading health and education efforts for Representative Bobby Scott (D-VA), Dr. Taylor's career has been marked by unwavering advocacy for women's health and an acknowledgment of the influence factors like race and socioeconomic status have on it. Prior to her work at TCF, Dr. Taylor served as senior fellow and director of women's health and rights at the Center for American Progress (CAP), advocating for reproductive justice both domestically and internationally as a senior policy advisor for global non-governmental organization, Ipas.

Dr. Taylor holds a bachelor of arts in Political Science from Hampton University and a master of public administration from Virginia Commonwealth University. She earned her doctorate of philosophy in Political Science from Howard University, completing her dissertation on health disparities for Black women and the impact on infant mortality.
For over 30 years, NWA has worked at the intersection of health equity and increasing access to nutritious foods for women and children. Not only does Dr. Taylor's selection signal a deepened commitment to the work at the core of our mission, but also a future-forward intention to meet the needs of WIC families through innovation and broader intersectionality.

"I will work tirelessly to ensure a nation where all of the women and children who qualify for WIC can readily access the program's quality nutrition services and the supports they need and deserve. In doing so, NWA will continue to play a crucial role in advancing health equity and addressing the country's vast disparities in maternal and child health outcomes."
From all of us at NWA, we're more excited than ever about our future and the future of WIC! Over the next few months, there will be several opportunities for members to meet with and learn more about Dr. Taylor both in person and virtually. Stay tuned via NWA communications channels for more information!