Katherine Flores: Celebrating Hispanic Heritage Month and WIC Advocacy
October 13, 2023
El Mes de la Herencia Hispana, or Hispanic Heritage Month is a time to celebrate the rich and diverse contributions and cultures of the Hispanic community. The National WIC Association (NWA) is grateful to WIC staff of Hispanic heritage who represent their community in the WIC workforce across the country NWA is proud to spotlight Katherine Flores, one of the remarkable individuals working in WIC. Katherine's journey and dedication to small, low-income communities in the farming industry has made her an outstanding example of the impact that Latinos/as have in this vital field.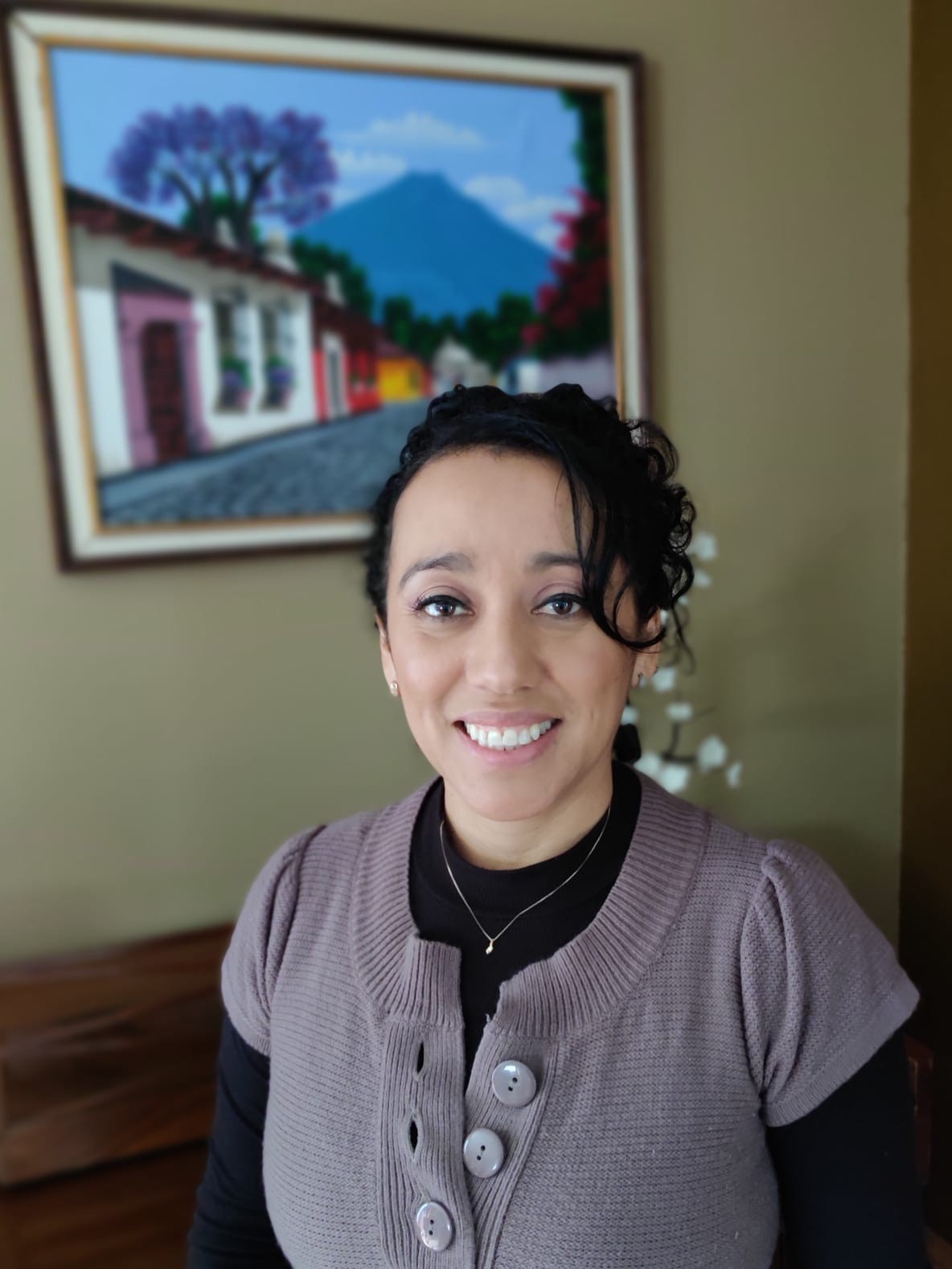 Katherine Flores, the FMNP Lead at the Washington State Department of Health and President of the National Association of Farmers Market Nutrition Program (NAFMNP), is from Guatemala City and now resides in Tumwater, WA. Before coming to WIC, her passion for providing fresh, local produce is rooted in her work with families and growers during her time at Washington State University. This grassroots experience gave her a deep understanding of the challenges faced by these families, motivating her to pursue a career with WIC. Since 2014, she has been managing the Farmers Market Nutrition Program (FMNP) at the Washington State Department of Health, a program that plays a key role in providing access to fresh, healthy produce for WIC participants.
Katherine Flores's journey underscores the importance of Latino/a representation within WIC. Her advocacy for low-income Latino/a families and growers reflects the crucial role that these individuals have– as Katherine says, "Small communities are usually underrepresented, so having Latinos advocate for themselves is crucial at every level, especially at the state level where you can have an impact. Since the Latino community population is growing, it's important to provide them with resources in their own language so that they can gain access to nutritious foods and increase their quality of life."
Katherine's dedication for underrepresented groups and the impacts she makes with this commitment highlight the benefits of having representation that truly understands the challenges faced by the Latino/a people. By advocating for Latino/a participation and providing resources in their native language, Katherine is not only making WIC services more accessible but also addressing the cultural nuances that can influence dietary choices.
As we celebrate Hispanic Heritage Month, it is essential to recognize and honor the dedicated individuals like Katherine Flores who are making a profound impact on WIC. Katherine's journey from Guatemala to the heart of Washington state exemplifies the positive influence that Latino representation can have in ensuring that all families, regardless of their background, have access to nutritious foods and the resources they need to thrive.
NWA strives to diversify the WIC workforce to strengthen the WIC program and promote cultural representation of WIC participants. Through the Advancing Health Equity to Achieve Diversity and Inclusion (AHEAD) 2.0: Strengthening and Diversifying the WIC Workforce (IBCLC), NWA selected 27 WIC agencies from across the nation to receive a subgrant to foster diversity at their agency that reflects the demographics of the people served. Read more about the 27 agencies here.