NWA Staff Visits Ohio WIC
May 30, 2019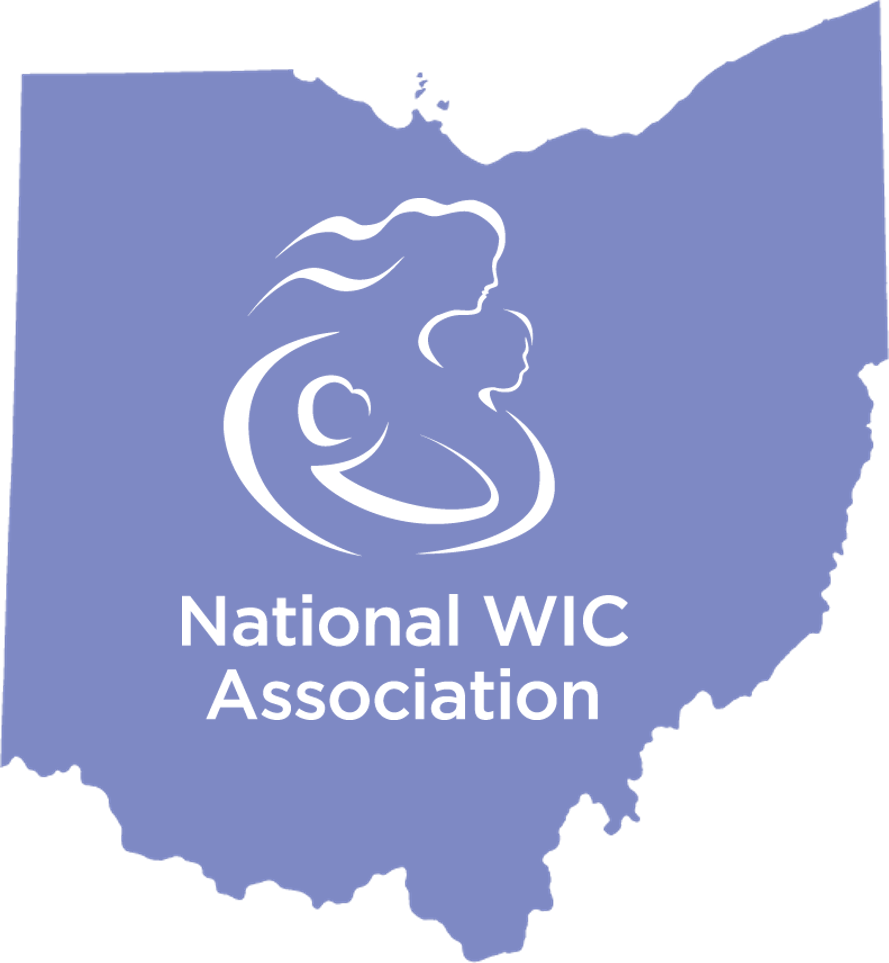 Between May 6th and 9th, four staff from the National WIC Association traveled throughout Ohio as part of a nationwide public health project funded by the David and Lucile Packard Foundation. With a total of four convenings in four different cities on four different days, each convening began with a clinic visit, was followed by a working lunch collaborative led by Dyane Gogan Turner—State Director of the Ohio WIC Program—and Dana Mayer—Infant Vitality Program Administrator at the Bureau of Maternal, Child and Family Health—and ended with WIC specific presentations and listening sessions. Through this series of events, NWA was successful in building new relationships with local staff while strengthening its partnership with state partners in Ohio.
Cleveland
Beginning in Cleveland on Monday, NWA staff visited a clinic in MetroHealth WIC thus allowing them to meet participants, observe clinic flow, and learn about how MetroHealth WIC operates. Administrator of WIC for Cuyahoga County, MetroHealth co-hosted a convening with NWA after the clinic tour. The convening brought together partner organizations and WIC staff from throughout northeast Ohio to discuss infant mortality. Dyane Gogan Turner and Dana Mayer both led a working lunch collaborative which allowed attendees to discuss local-level opportunities and barriers in the state's infant mortality response. Attendees also explored opportunities for collaboration that could be integrated into current community health efforts. After the lunch collaborative, NWA staff presented on WIC caseload and the national landscape while also highlighting NWA toolkits on social media, advocacy, and multimedia storytelling. The convening ended with a NWA listening session and allowed local WIC staff to elevate their questions, concerns and feedback as it relates to WIC. Over 47 partners and WIC staff participated in the Cleveland Convening.
NWA staff with MetroHealth WIC Administrator, Barb Riley, and Ohio WIC Director, Dyane Gogan Turner in Cleveland.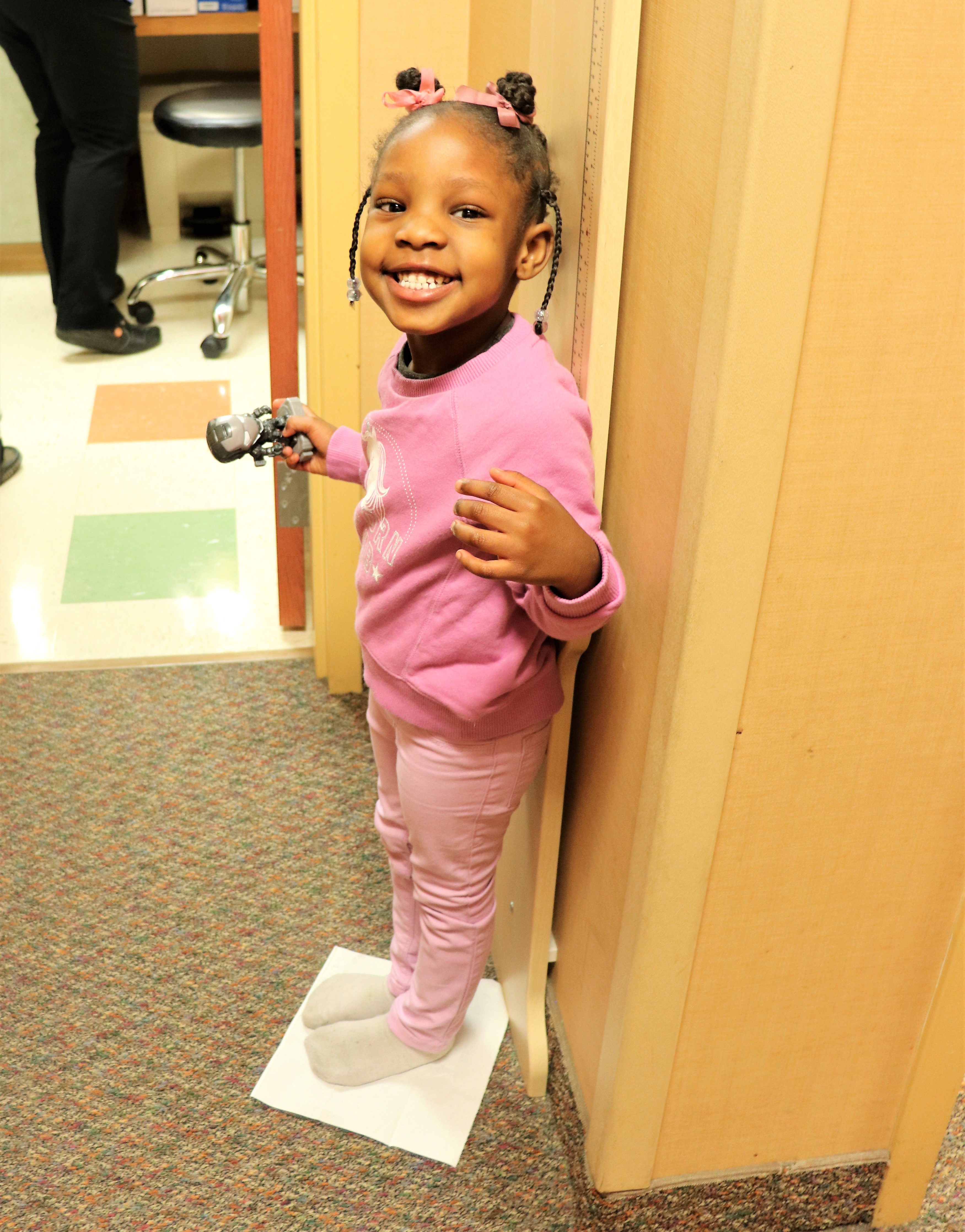 A WIC participant during her WIC appointment in Cleveland.
Athens
NWA held its next convening in Athens, proud home of Ohio University, on Tuesday, May 7. Situated in southeast Ohio, Athens was of particular importance for NWA due to its location within Appalachia and the opportunity it presented for NWA staff to visit a rural WIC clinic. With a sizeable portion of the population comprised of students at Ohio University, Athens is unique due to its rural location but somewhat increased access to resources due to it being a college town.
During NWA's visit to the Athens/Perry County WIC Program, NWA staff gained a greater appreciation of the struggles that rural WIC agencies encounter on a daily basis. Despite challenges such as limited access to transportation and clinic space, the Athens/Perry WIC staff proved themselves creative and resourceful in meeting the needs of WIC participants. Athens WIC staff accomplished this by traveling to the destinations where participants were at and providing age-appropriate playground equipment. NWA's co-hosted convening with Athens/Perry WIC had over 32 attendees including partners and local staff.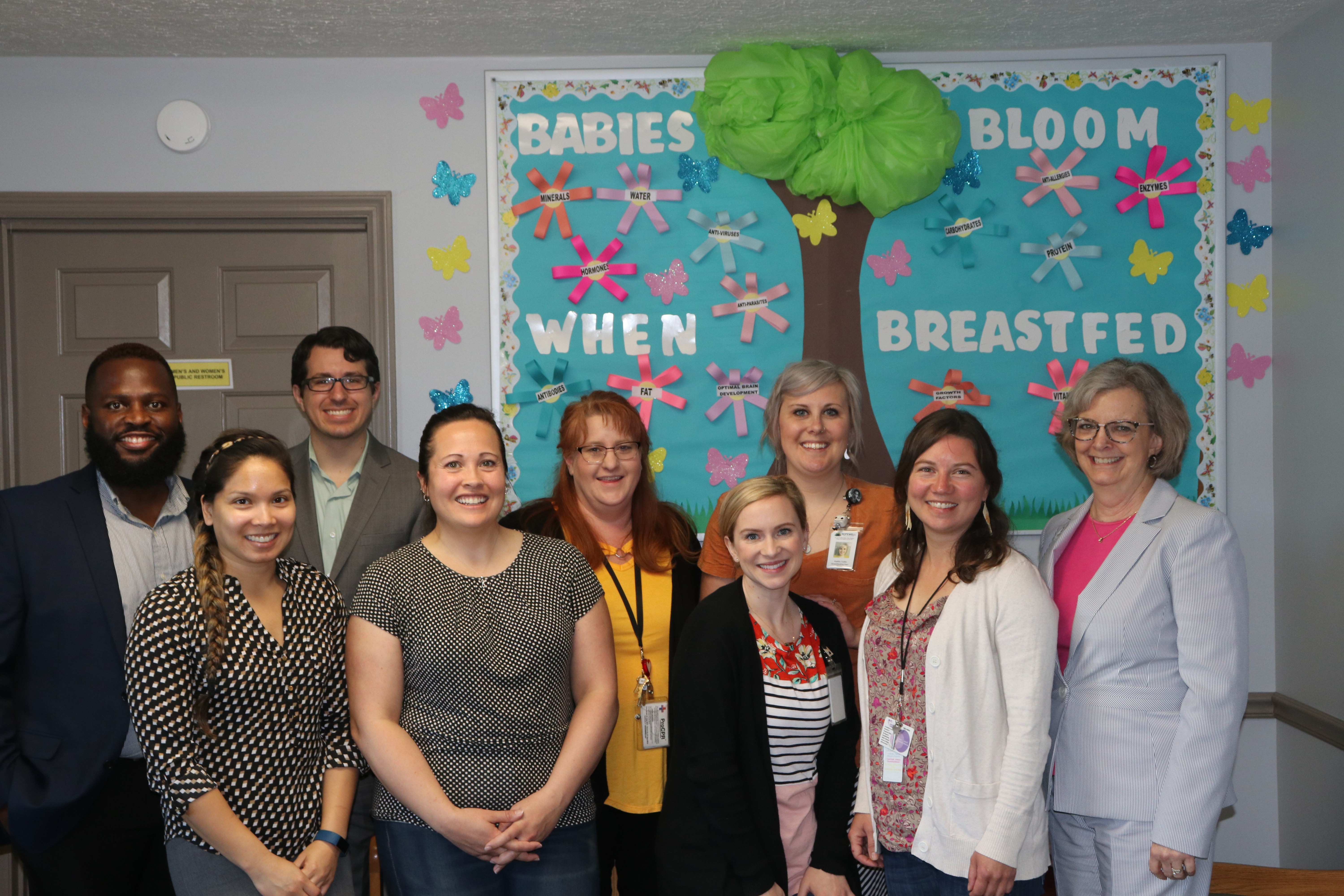 NWA staff, Athens/Perry County WIC staff and Ohio WIC state staff in Athens.
Columbus
On Wednesday, May 8 NWA set-up shop in Ohio's state capital, Columbus, also known as the proud home of Ohio State University. NWA staff had the fortune of visiting the Franklin County WIC Program wherein they were able to gain a deeper appreciation of the diversity among individual WIC clinics across Ohio in terms of clinic set-up, operation, and flow. After the clinic visit, NWA co-hosted its convening with Franklin County WIC at Columbus State Community College. With over 50 partners and WIC staff in attendance, both the Ohio State WIC Program and NWA were able to gather significant feedback from local partners and WIC staff as it relates to infant mortality and issues faced in WIC clinics.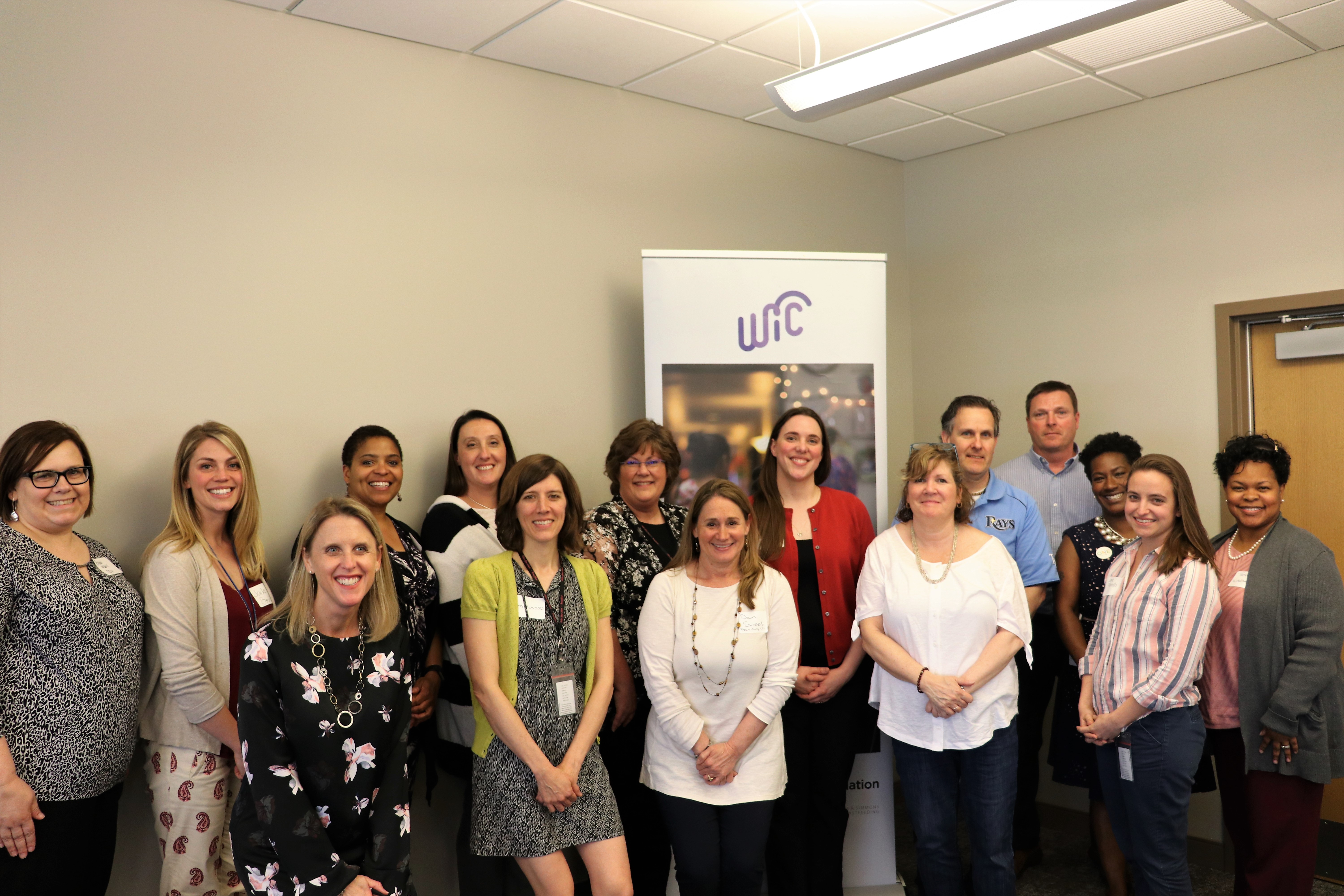 Some of the local partners, WIC state and local staff in Columbus.
Cincinnati
NWA ended its Ohio tour in Cincinnati, located along the Ohio-Kentucky border. Visiting the Hamilton County WIC Program, NWA staff were able to spend time observing clinic flow and operations while also gathering feedback regarding the challenges specific to the Cincinnati area. NWA's co-hosted convening with Hamilton County yielded over 31 partner and WIC staff attendees and allowed for a video testimonial to be filmed with one of the partners highlighting father involvement within WIC. As with the other convenings, NWA's visit to Cincinnati ended with presentations by NWA regarding the national landscape, toolkits, and listening sessions which allowed local staff to elevate their concerns and provide feedback to NWA.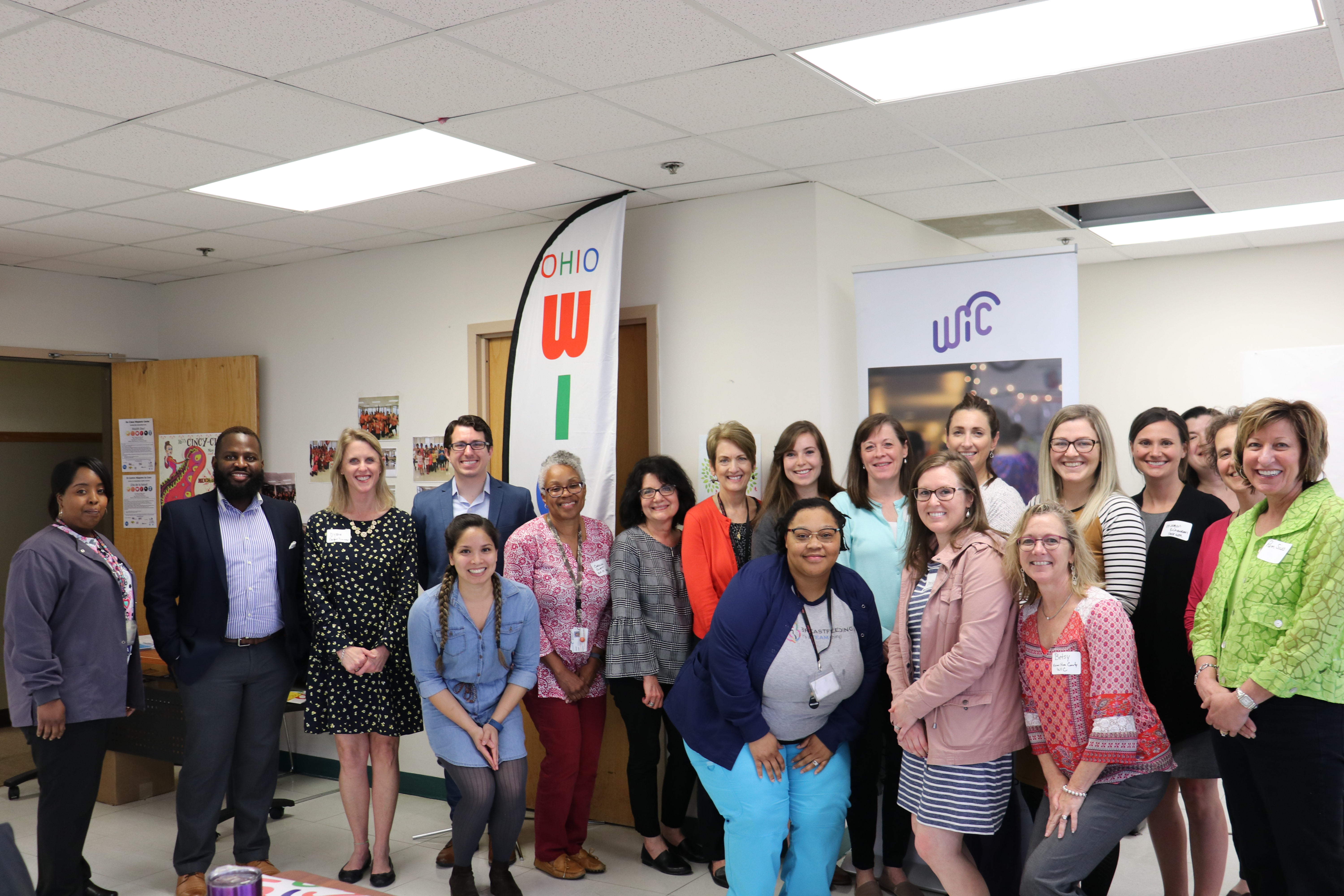 NWA staff, Ohio WIC state and local staff in Cincinnati.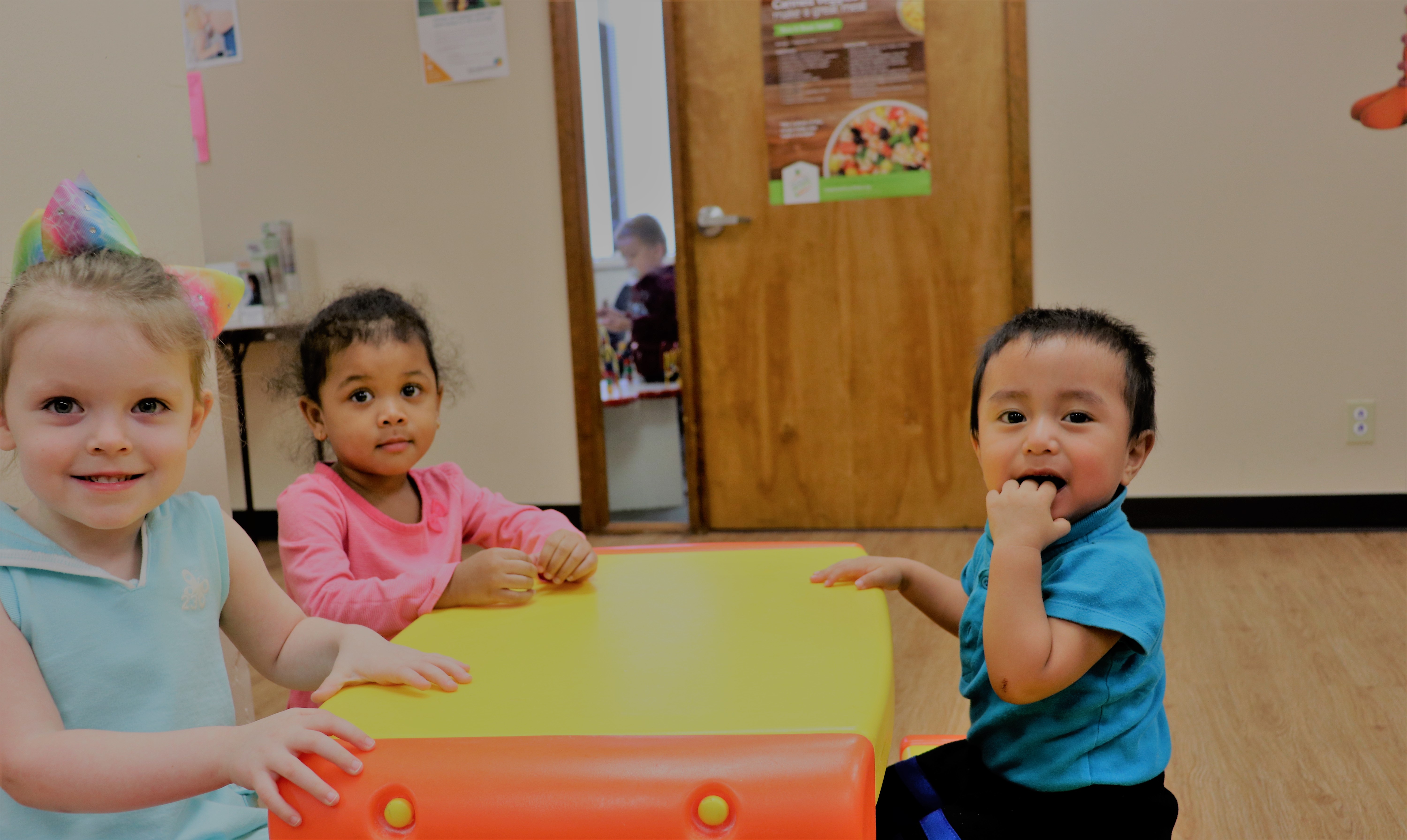 Three WIC participants playing while they wait for their WIC appoitnment in Cincinnati.
Some key take-aways from the convenings include:
The importance of strong partnerships among healthcare providers for ensuring WIC referrals.
The necessity of broad support in identifying what's needed within the community
The significance of changing and updating systems based on the social determinants of health.
NWA is thankful to the Ohio Department of Health - particularly Dyane Gogan Turner and Dana Mayer, as well as the WIC local agency directors Barb, Jill, Dawn and Betsy, for their hospitality and collaboration.